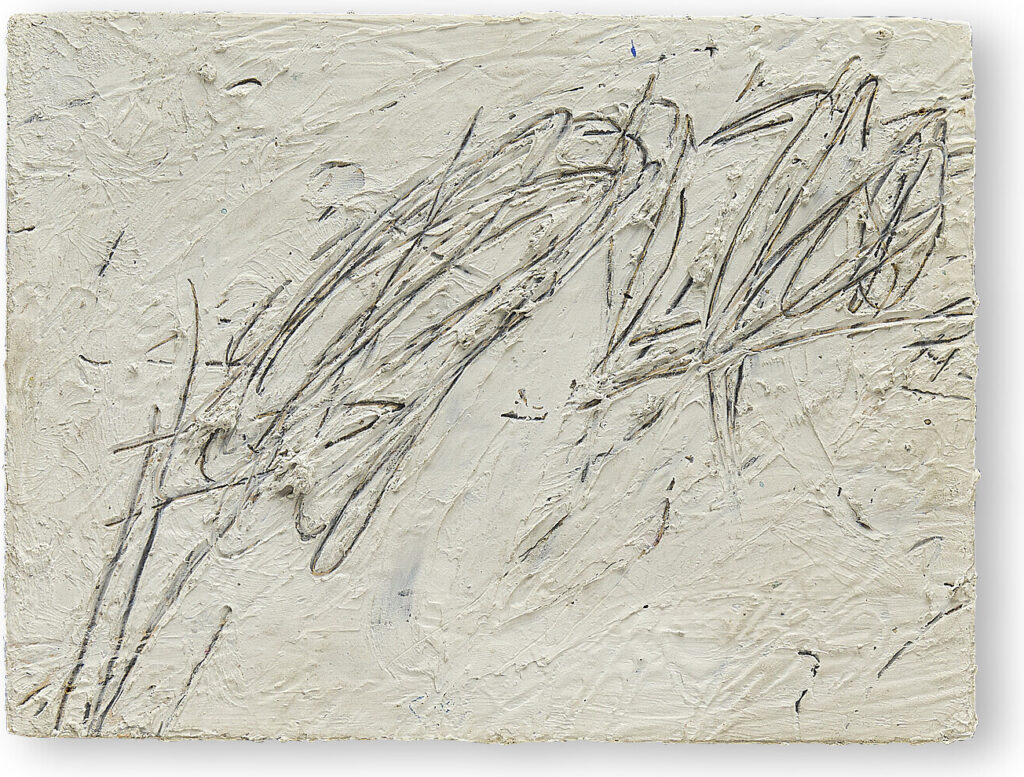 I absolutely love this tiny Cy Twombly painting from 1957, which is being sold from the collection of Margo Leavin, iconic LA gallerist.
Leavin's label says it's oil on canvas, but it does seem to be on a panel. The scrawl on the back, declaring this to be an "Opera authentico/ di Cy Twombly/ esposti alla Tartaruga/ (nell 1956-1957)/ Césare Vivaldi" by Twombly's Roman dealer, is almost as perfect as Twombly's marks on the front.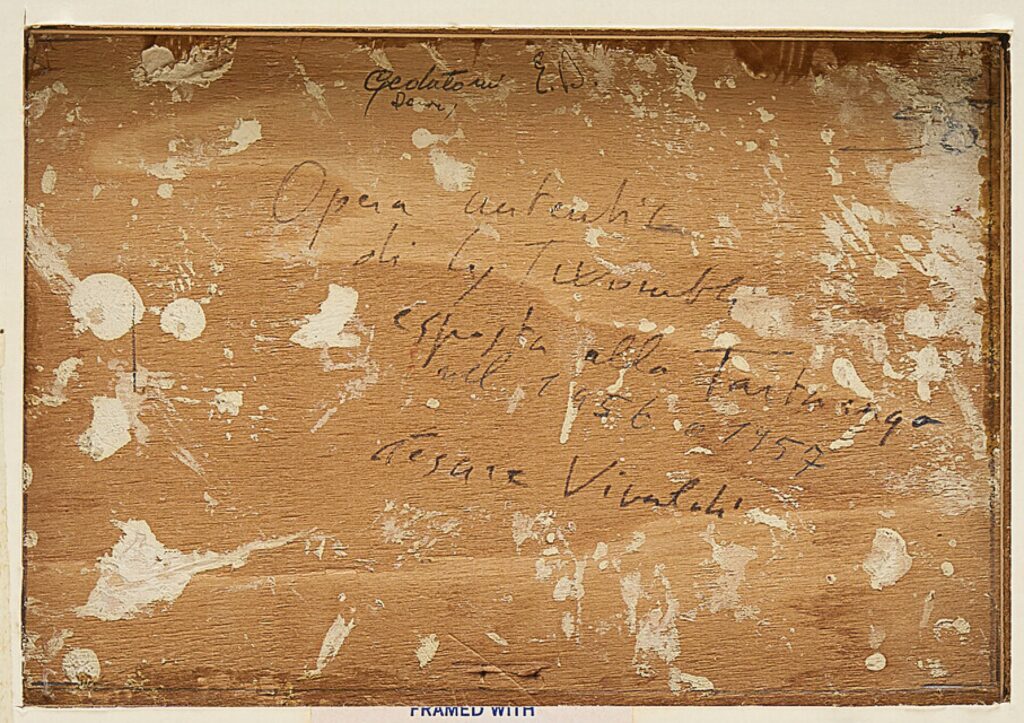 1957 was the year Twombly moved to Rome. The possibly early date makes this feel like something he brought with him. Or did he make it there? Was it a gift to his new dealer?,
From Galeria la Tartaruga, the provenance shifts to a couple of galleries in Milan, then London, where it was included in a group show at the Royal College of Art in early 1974. By late 1974, it was in Los Angeles, where Leavin showed it in a Small Paintings show. And there it apparently stayed, until now, where it is poised to possibly enter non-trade hands for the first time. If you're buying it for me, please dm for shipping details. Or if it's more convenient, I'll gladly come to you to pick it up.
UPDATE: OK, since it sold for $819,000, I will definitely include a Facsimile Object and Certificate of Authenticity in the trade for this little Twombly. HMU.
May 13, 2022 Lot 175: Cy Twombly, Untitled (Rome) (sic), est. $150-200,000 [christies.com]
Previously, related: Twombly's Schifano