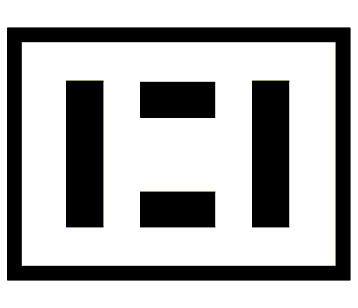 Tony Smith created The Maze for Schemata 7, a 1967 exhibition at Finch College Museum, which was located in a series of townhouses on East 78th Street between Madison & Park. The premise of the show was what we'd consider site-specific or installation art. Smith's schematic, as seen above, showed four rectangular sculptural elements of black plywood (or metal, if you had budget) whose dimensions related both to each other and their spacing, and to the space housing the sculpture.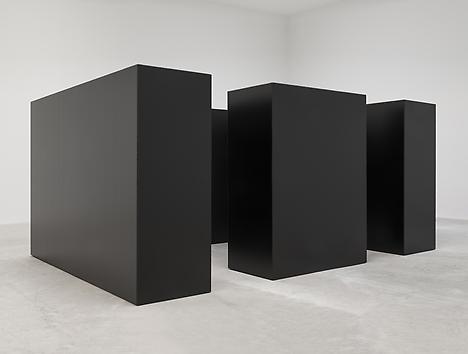 That didn't last long. Also in 1967, Smith contributed a cardboard maquette of The Maze, plus permission to build it, to Brian O'Doherty's double issue of Aspen Magazine. When Matthew Marks realized it in black steel in LA in 2013, Maze (or Maze, (no The)) was floating free, like a Dashcon ball pit, in a cavernous concrete gallery space. Which troubled me for a hot minute before I proposed turning The Maze into the art world's awesomest wardrobe, bar, workspace furniture collection.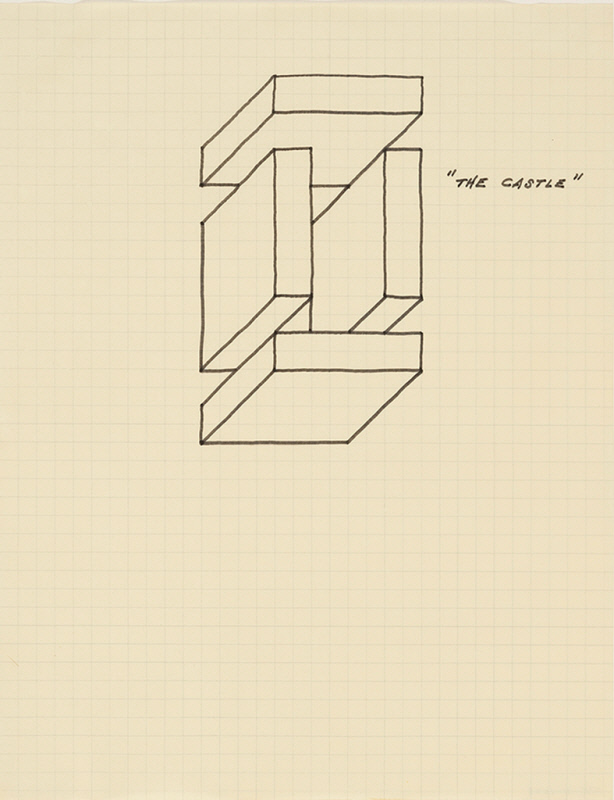 I needn't have been so concerned. While rummaging around the Menil Collection's site last night, I found a drawing, dated 1962-65, for a very similar-looking Tony Smith sculpture called The Castle. Similar/identical in one sense–that they're both four forms installed in the same format–but of course, different in every other sense, of the dimensions, the interrelationships, the voids, and the spatial experience. And with the caveat, of course, that some of those things persist in realizations of (The) Maze, and some don't.
It seems like The Castle was never realized, or even developed to the state where it was considered an unrealized sculpture. Except for the inspiration it probably provided to the artist when he was formulating The Maze.
The Castle [menil.org]
Previously, related: The Maze (1967/XXXX), Tony Smith
The Maze Collection
Untitled (Boxwood Maze), 1967/2017