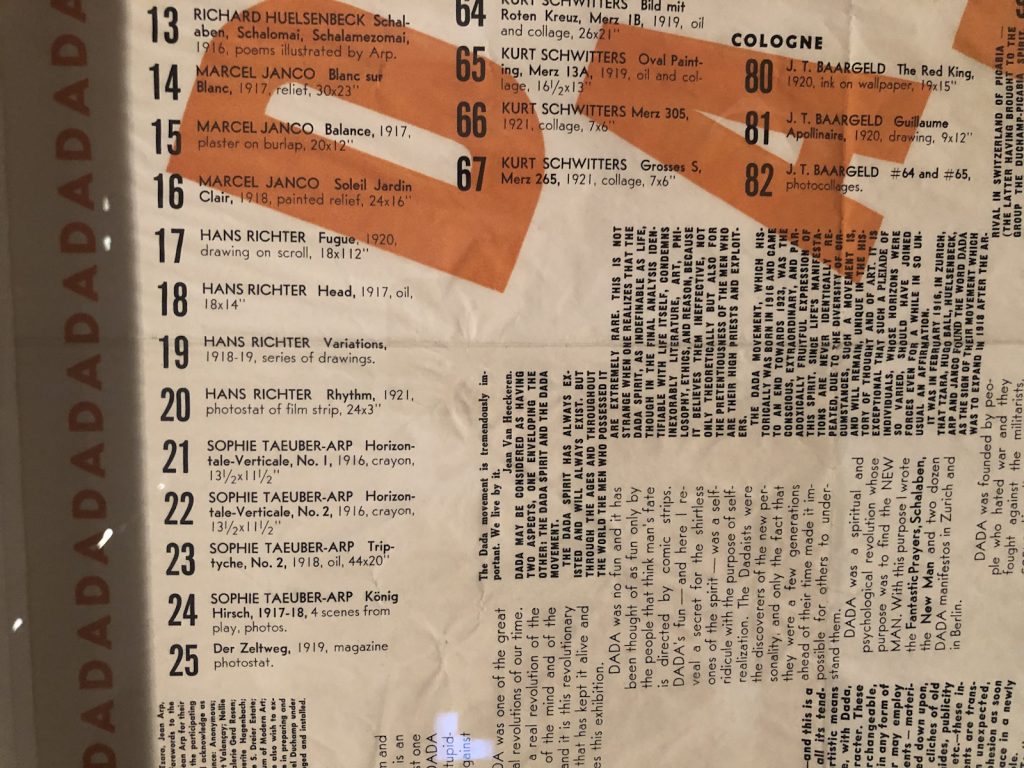 The poster Marcel Duchamp designed for "Dada 1916–1923," the exhibition he organized at Sidney Janis Gallery, included acknowledgments and four texts by leading Dada figures. It also included a 212-item checklist for the exhibition, sorted by cities of Dada activity.
Reading this entire checklist in one take in ASMR voice this morning, I considered that the description of exhibition announcements and brochures as "throwaways" may be related to Duchamp's recommendation that visitors should throw away his posters.
As considered in the recording, Number 22, Sophie Taeuber-Arp, was indeed incorrectly listed as Horizontale-Verticale, No. 1, when it was actually Horizonale-Verticale, No. 2. This correction will appear in all future performances.
Download ASMRt-Dada-1916-1923-exhibition-checklist.mp3 [39:57, 19.7mb]
the checklist transcribed as a Google spreadsheet [drive.google.com]