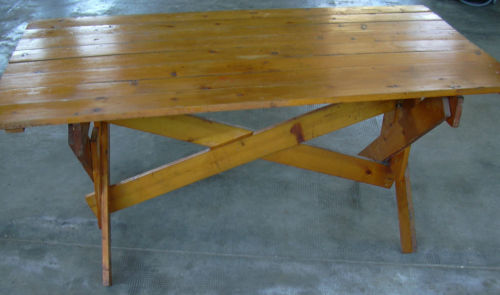 Mondo Patrick tipped me off to this a little while back, and for a while there, it was kind of turning my table world upside-down.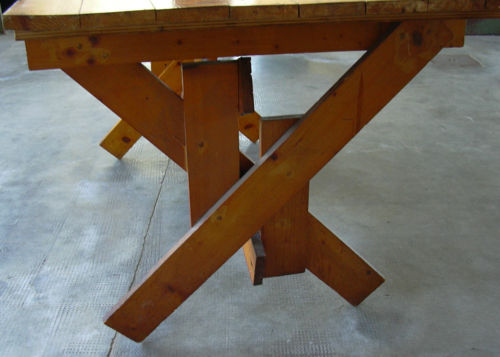 It's an autoprogettazione table by Enzo Mari, of course, model 1123 xE, one of the most picnic tabliest of them all, made from the original 1970s precut wood kids produced by Simon Gavina.
It was really tempting, but ultimately the condition issues–there were some split and badly repaired wood pieces on one side which would probably mean losing some of the original wood–and really, the shipping from somewhere outside Torino to, wherever really, where am I going to put a second table project on no notice? And maybe if I could wait for the euro to collapse it'd make financial sense, but–anyway, I passed on it.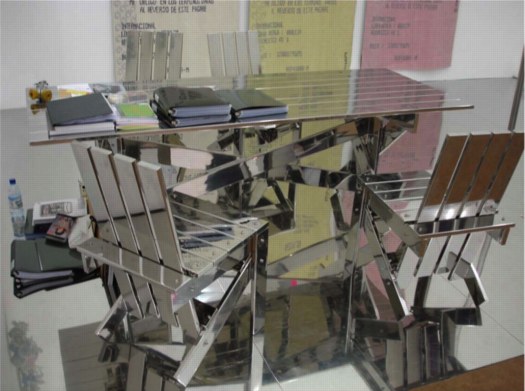 That hammered, golden patina still shines in my dreams, though. Let's watch the European auctions for a while and see if this bad boy reappears. Meanwhile, I still have this image of Rirkrit's chrome ghost of 1123 xE to keep me company.