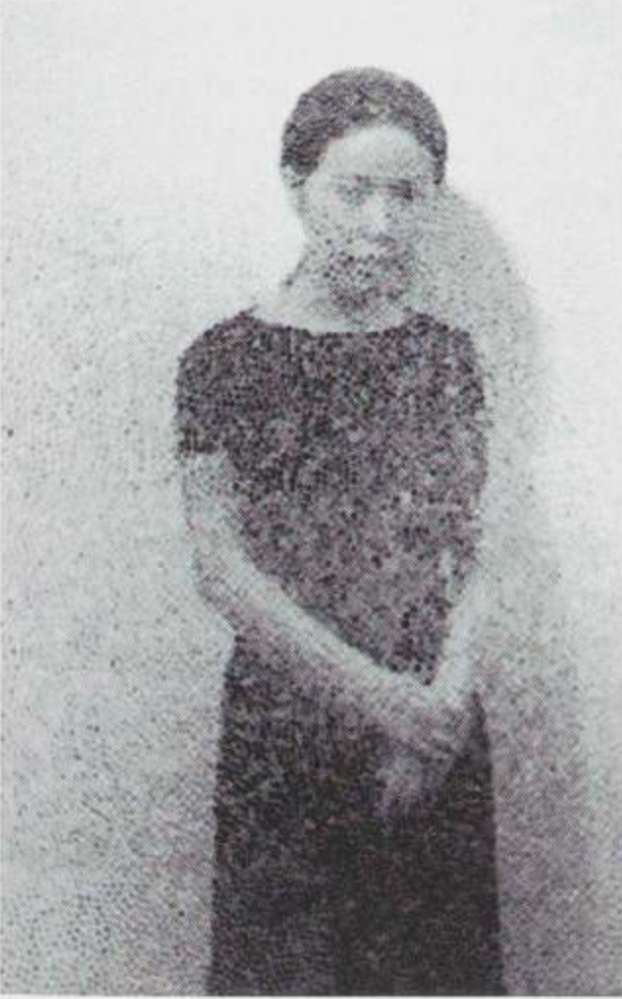 If 4000+ words on Yayoi Kusama leaves you wanting more, here are some of the many sources I found useful in trying to understand and write about the artist and her work:
Like anyone diving into the history of Kusama, I started with Alexandra Munroe, whose 1989 show at the Center for International Contemporary Arts in New York was The Velvet Underground of Kusama shows: everyone who saw it became a Kusama curator or collector. Besides her extensive firsthand experience working with the artist and her studio, Munroe wrote the best essay I've seen discussing Kusama's literary practice; it's included in the catalogue for the 1998 LACMA/MoMA show, Love Forever.
The catalogue from Mika Yoshitake's Hirshhorn show has the most extensive discussion of the Infinity Mirror Rooms, and it led me to Midori Yamamura's absolutely crucial critique/biography of the artist, Inventing The Singular (2015, MIT Press). Between her experience curating a Kusama show at the Boijmans and her access to the artist's archive, Yamamura brought real rigor to Kusama's story and context. So far, I think she can withstand the scholarly scrutiny.
Speaking of scrutiny, Marin R. Sullivan's in-depth look at Narcissus Garden combined historical context with a really persuasive analysis of Kusama's use of photography. It really influenced how I saw what turns out to be one of the most consistent aspects of Kusama's practice throughout her career: the photos she produces of herself with her work. Sullivan's 2017 book about 1960s photography in Italy, Sculptural Materiality in the Age of Conceptualism, was also my biggest distraction, because it also has a chapter on Robert Smithson's Asphalt Rundown, which I have been lowkey obsessed with for the last few years. But that is literally another story.
I was a longtime cynic, with occasional concern-trolling tendencies, when it came to the subject of Kusama's mental health and its relationship to her art. What seemed like an orthodox critique-as-diagnosis of her work as an expression of hallucination or obsession made me uncomfortable. Eventually I came to see much of the discussion as a reflection of the broader culture's shifting response to mental illness, both in Japan and US/Europe. Yamamura's work was instrumental in grounding this discourse with historical information, but the most sensitive analysis I found of Kusama, her work, and her mental health, was Andrew Solomon's 1997 Artforum cover story. Close-up familiarity with the daily experience of mental illness goes a long way.
And on the subject of daily experience, Takako Matsumoto's two NHK/BBC documentaries on Kusama and her practice were the studio visits I couldn't get. [FWIW, the same goes for Dexter Thomas's 2017 account of the studio visit he couldn't get, which helped me decide against burning time & energy trying to work directly with the studio for this piece. That, and the deafening silence of the artist's gallerists for much of the project; part of which I chalk up to the extreme COVID-19 weirdness, but still. Anyway.] Whatever the narrative arc of greatness determined by NHK, Matsumoto embedded in Kusama's studio & life for 18 months at a time, and it shows. Besides the extended view of her working, there were a million tiny ways to see how thoroughly Japanese Kusama is, which felt important and largely overlooked in Western-centric discourse. Plus Matsumoto was an eyewitness for the level-up of Kusama's global popularity.
I can't not mention the most important resources: two Smithsonian libraries, the American Art/Portrait Gallery and the Hirshhorn, have really deep collections of publications, especially old and international ones, and even gallery announcements and ephemera. Without access to all this material, there is no way I could have done this story, especially in lockdown.