It feels like a good time to be looking for lost Jacob Lawrence paintings. The publicity around the Metropolitan Museum's show of his 1942-43 series The American Struggle has so far helped surface two of the original 30 works. Three more remain unlocated, and one of those is known only by its title.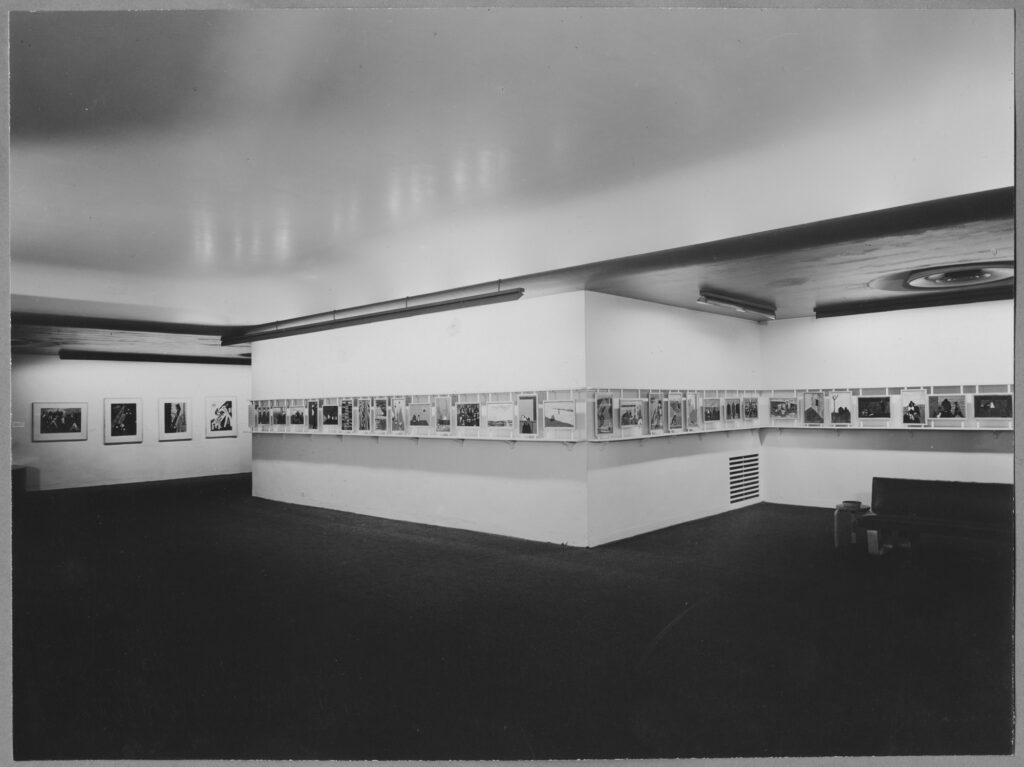 Which is still more information than is known about the works Lawrence made next, in 1944-45, while serving as a combat artist for the US Coast Guard. Tallies differ, but Lawrence painted either 17 or 48 paintings in the Coast Guard, and all but three are lost. Images exist of twelve more, including the eight shown at MoMA in 1944. And except for a few mismatched titles, that's it. Until now.
A group of 14 publicity photos for Lawrence's 1944 MoMA show is up for sale at Swann Galleries next week in New York, and it includes pictures of four previously unknown Coast Guard paintings. Along with one photo that was first published in 2015, that makes five paintings which don't appear in the artist's 2000 catalogue raisonné. According to Swann, it appears none of the five were included in MoMA's show.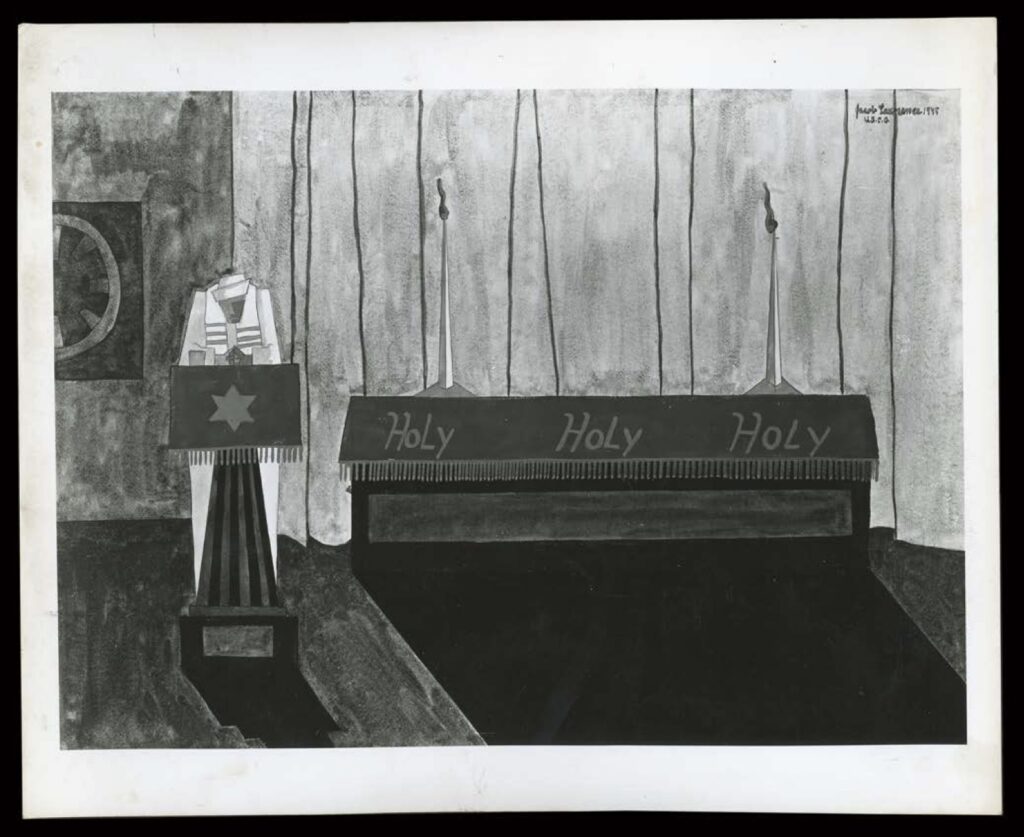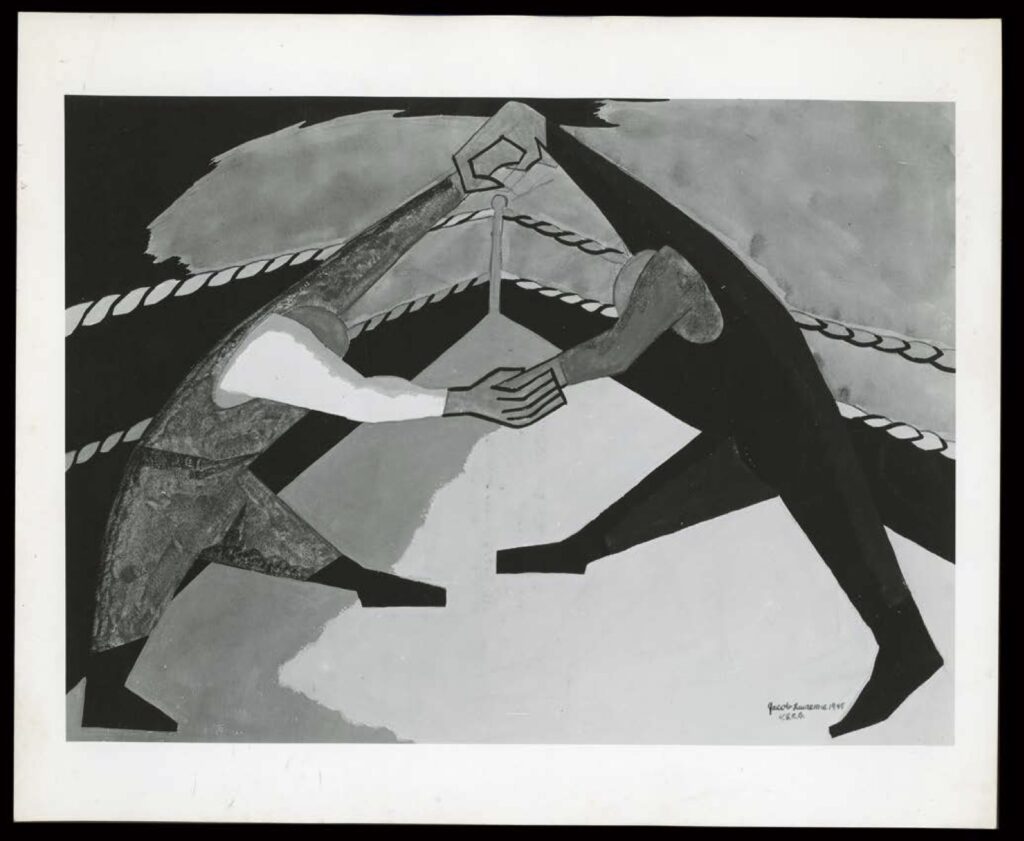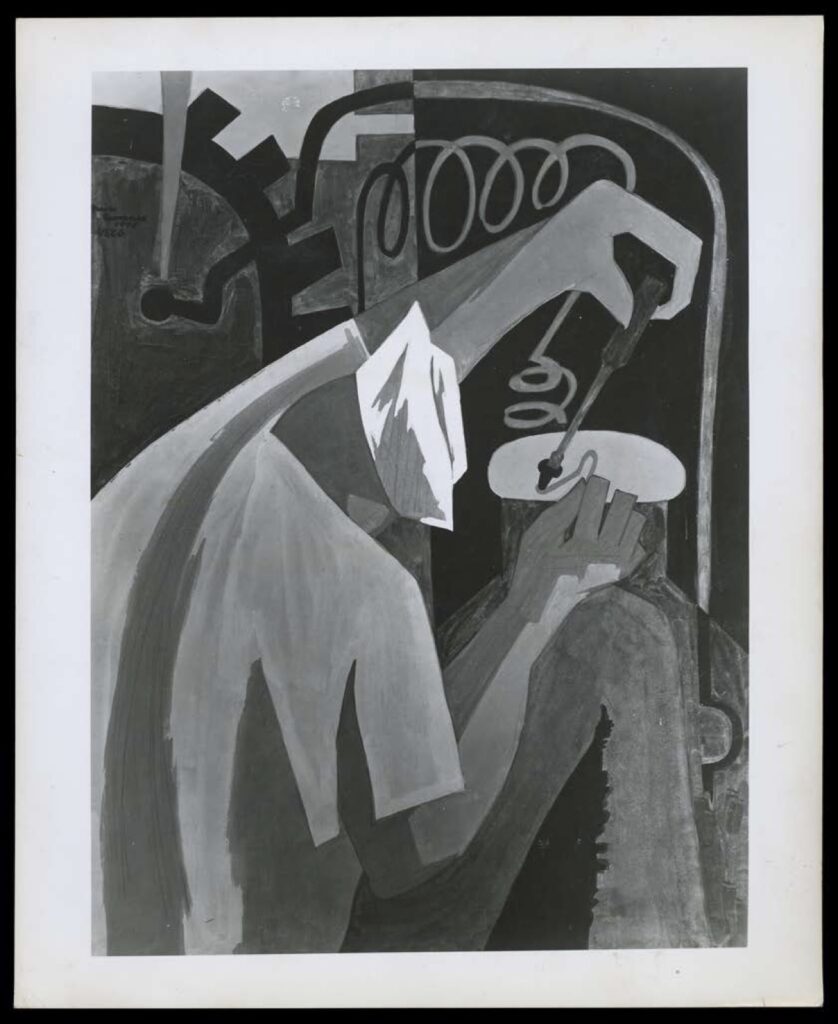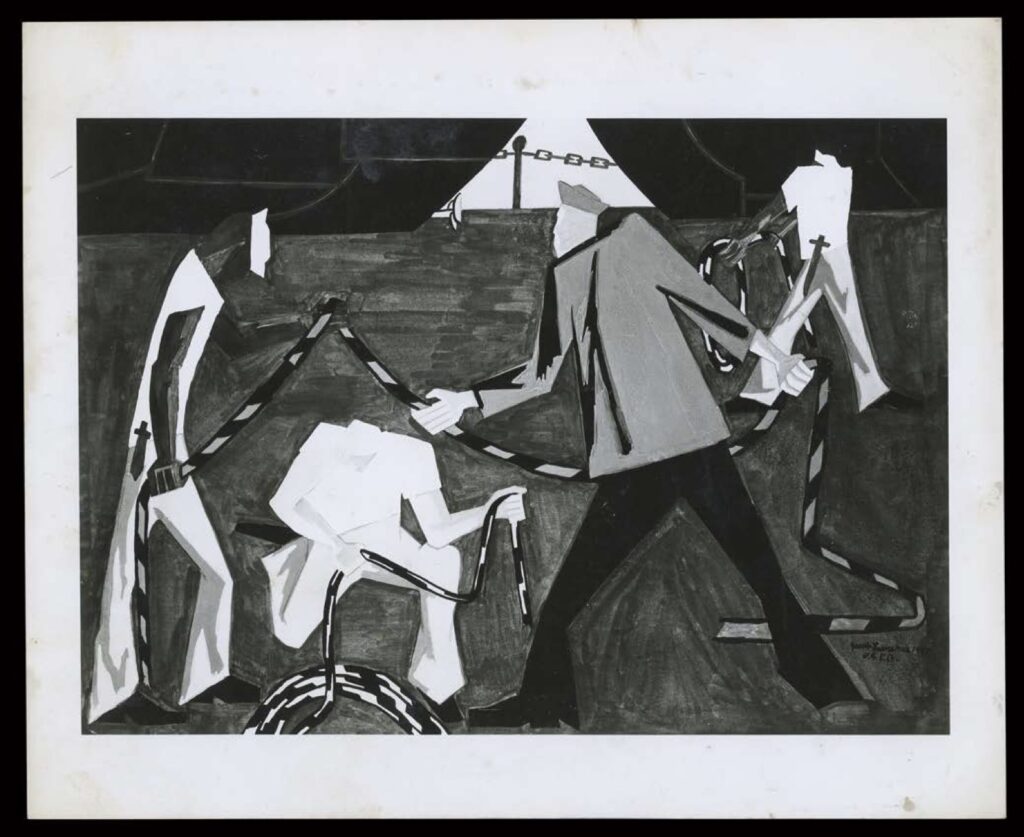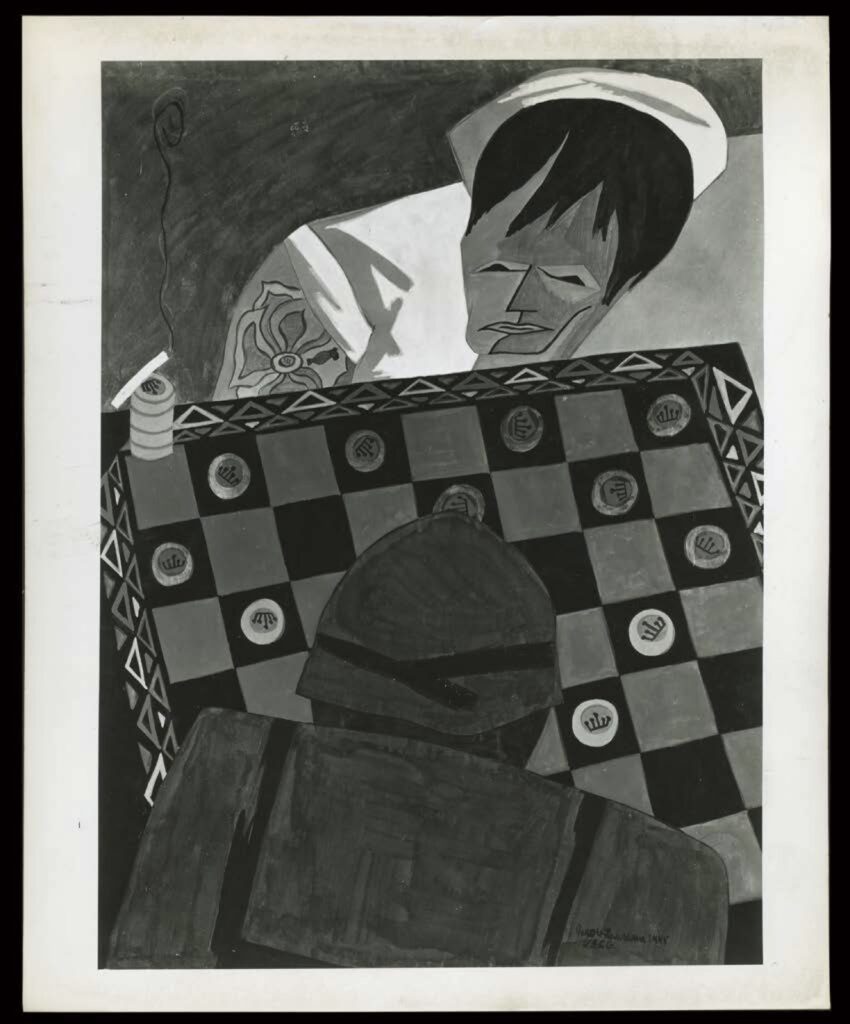 The tattoo of the white soldier playing checkers looks very similar to a Lawrence portrait which was reproduced in a 1990s history of the paintings by his former CO, Lt.C Carlton Skinner [below]: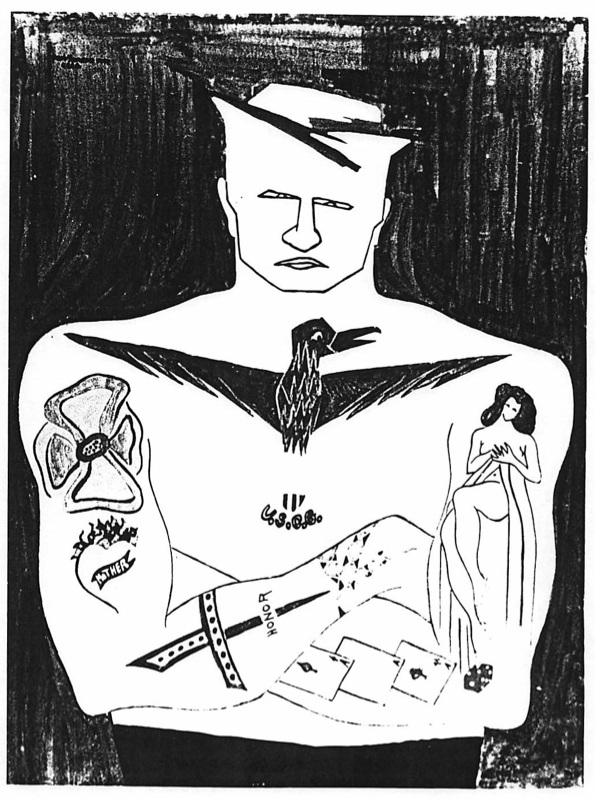 One thing that stands out in many of Lawrence's Coast Guard paintings is the racially integrated crew; he served on two integrated ships, part of a Coast Guard experiment that would later help the US military integrate all its forces after the war. This painting of Black and white soldiers hanging out and playing together hung at the entrance of his 1944 MoMA exhibition.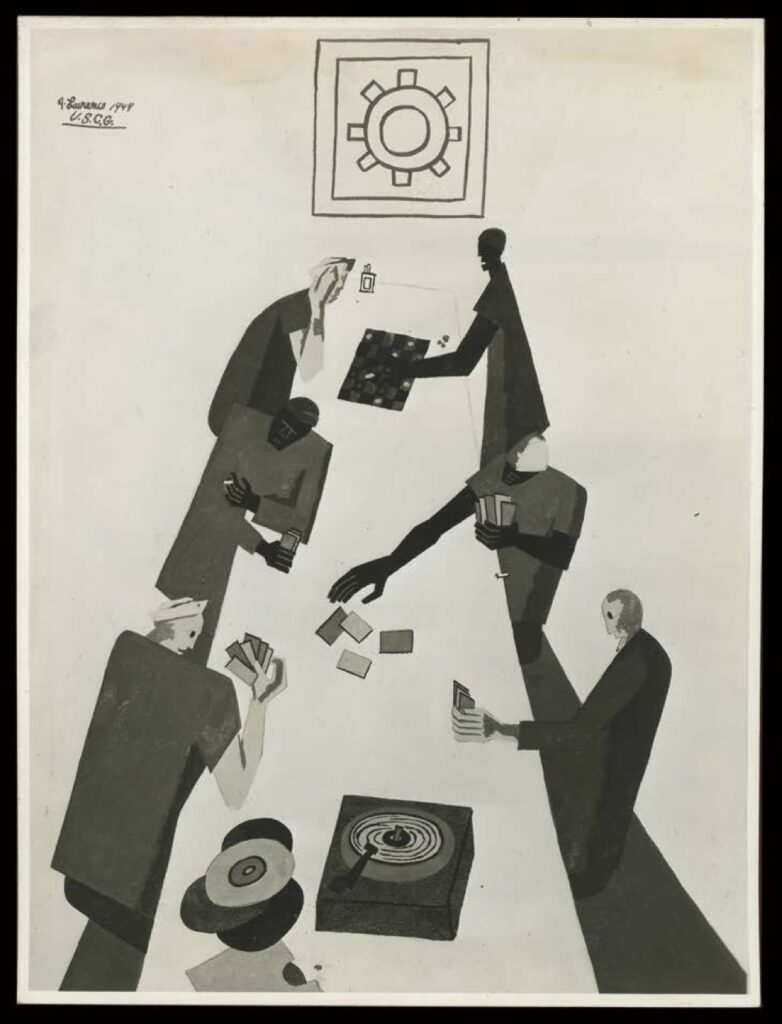 Lt. Commander Skinner made it sound like all of the missing Lawrence paintings were stolen and in hiding, but the history of these works until the 1960s show the Coast Guard distributed them around the country without much concern for their fate. The paintings from The American Struggle survived because they'd been bought at a small benefit auction by people who cared enough about them to hold onto them. We should be so lucky if some sailor or Coast Guard employee sixty years ago did the same.
March 25, 2021, Lot 54: Group of 14 photos of early Jacob Lawrence paintings, est. $2,000-3,000 [swanngalleries.com, update: sold for $3,250]
Previously, 2015: Wait, how could there be lost wartime paintings of Jacob Lawrence?