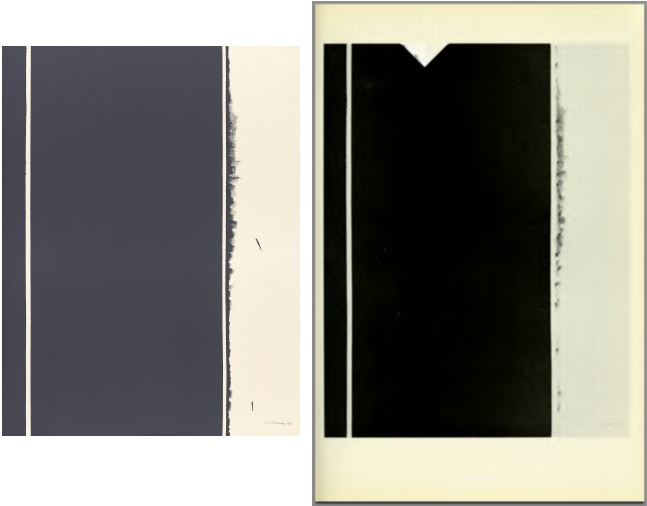 It's been almost ten years since I found the Internet Archive scan of the Guggenheim's 1966 catalogue for the debut exhibition of Barnett Newman's Stations of The Cross had not one, but two alternating glitches in it.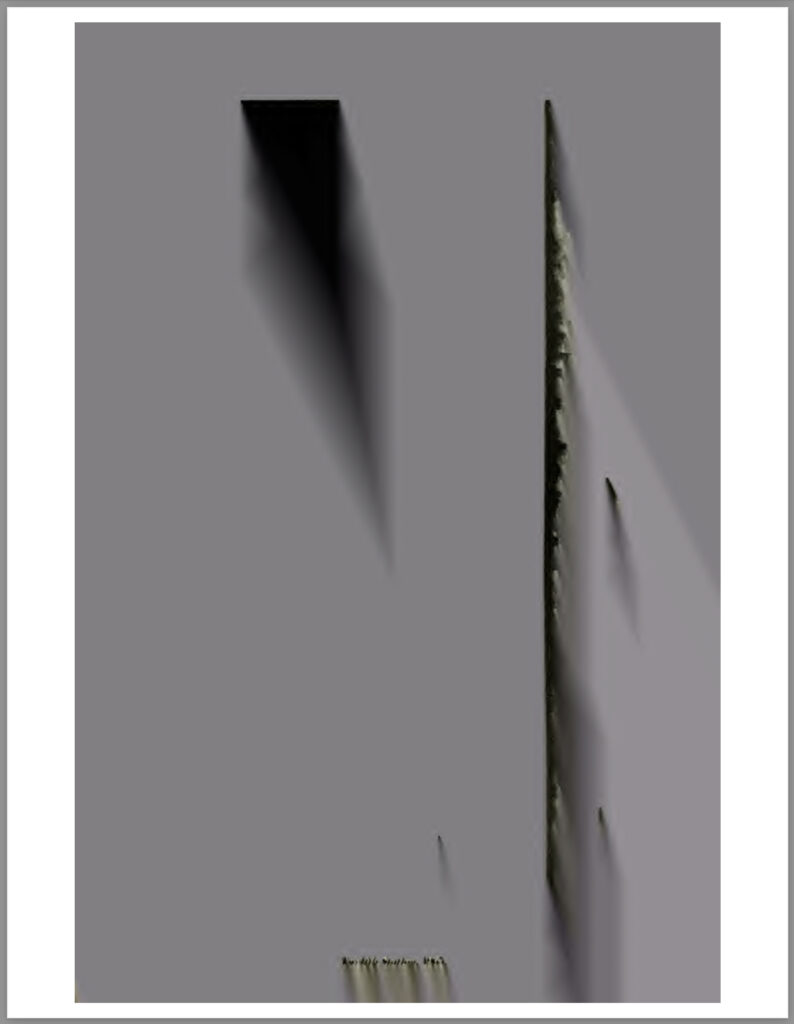 And ten years and five minutes since I decided they should be made into paintings.
And ten years, five minutes and a day since I last thought about me actually painting them myself. I guess these things just take time. I was about to buy an old catalogue of Barnett Newman prints when I realized I already had two. And that memory of Newman's interest in the borders around prints, intrinsic to the medium, and his treating lithograph stones as an instrument to be played, reminded me of these pages. And though my previous comparison this instrument metaphor to Richard Prince's description of playing a camera didn't help me make the connection at the time, I now see that a scanner can be an instrument as well, with what Newman called its repertoire of "instrumental licks." [Which, now that I type it, reminds me of Sigmar Polke's hyperexpressive use of a Xerox machine to make his artist's book, Daphne. But if the artist introduces them himself, are they even glitches?]
Still not sure what form(s) these should take—whether books, or prints, or paintings, or paintings of paintings—but I am glad to be thinking about it again.
Glitch II is still there, btw. [1.8mb pdf]
Previously, related:
Glitches of The Stations of The Cross
Creation is Joined with the Playing