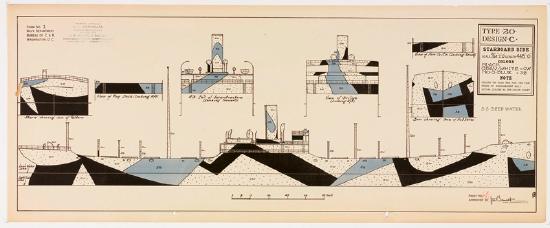 BeDazzled was an exhibition organized by the appropriately named RISD librarian Claudia Covert of the library's collection of WWI Dazzle Camouflage patterns and photographs from the US Shipping Board:
Maurice L. Freedman donated the plans and photos in the collection of the Fleet Library at RISD. Maurice was the district camoufleur for the 4th district of the U.S. Shipping Board, Emergency Fleet Corporation. The Shipping Board was a precursor of today's Merchant Marine. The Navy gave dazzle plans to each Shipping Board district. Maurice's job was to take the plans and hire painters (artists, house painters) to paint the ships accordingly.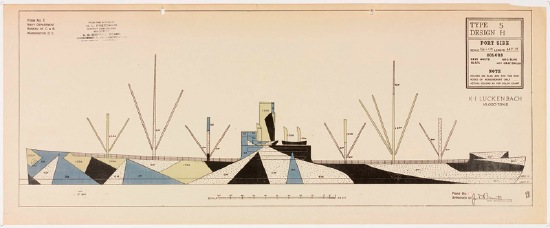 Freedman went on to design the first version of the game Battleship, which is set to be ruined by a giant Hollywood movie.
The rather excellent website for BeDazzled, which closed in April 2009 [risd.edu/dazzle]