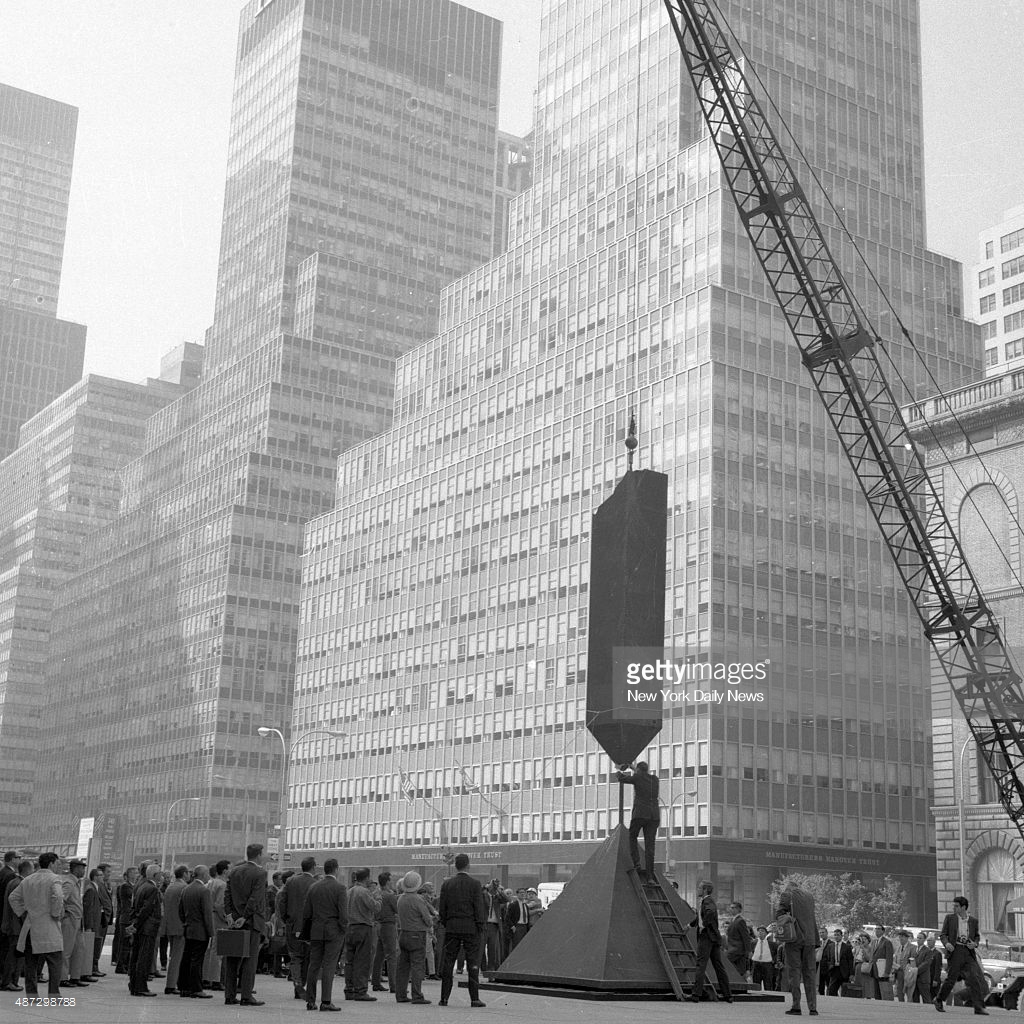 In the heat of hyping Luis Castañeda's amazing essay on the history of 60s modernists' enthusiasm for putting colossal Olmec stone heads on exhibit, I managed to leave out the part about their impact on public art, on the scale of contemporary sculpture, and on the reconfiguration of public space into exhibition space.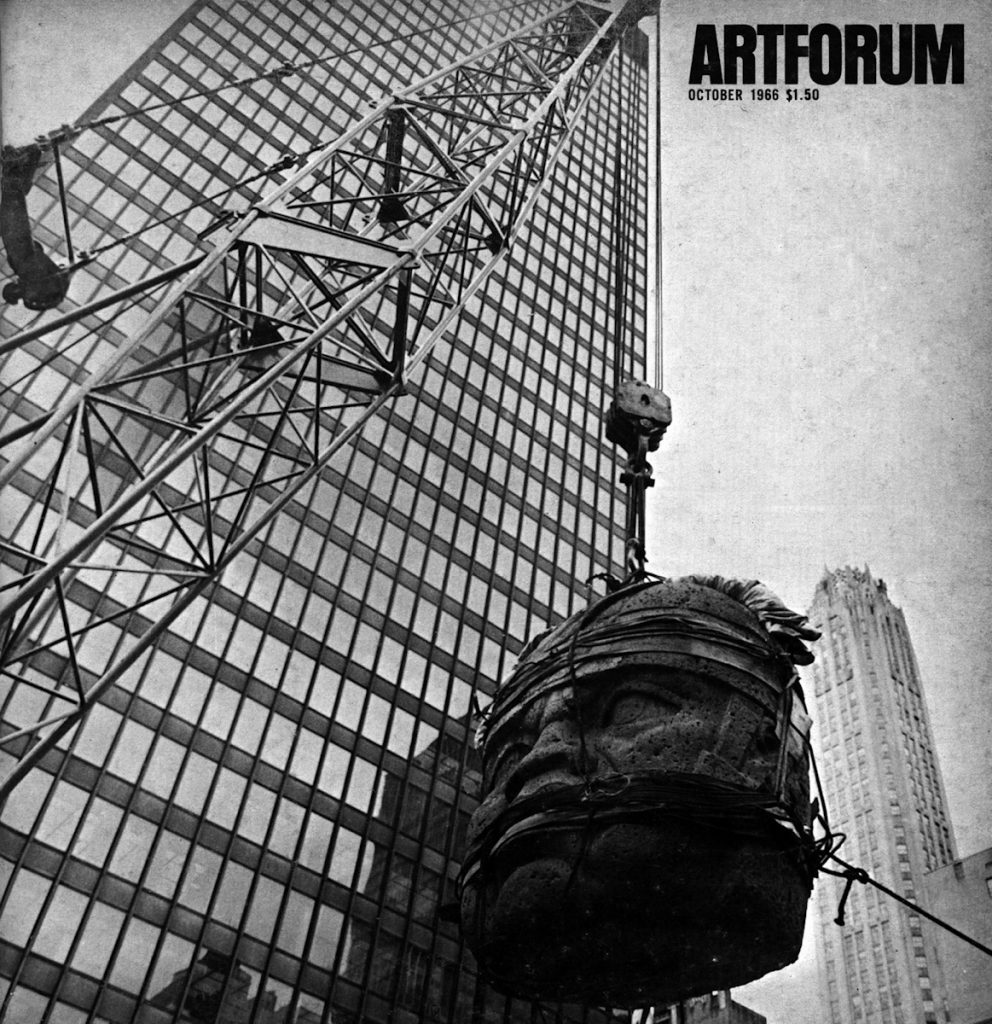 So imagine my surprise when looking for a different image of Barnett Newman's Broken Obelisk, I instead found this 1967 pic of it being installed by crane on Seagram Plaza, two years after the flying Olmec head made the cover of Artforum. Everyone gets a plinth by Philip Johnson!
The occasion? A 27-work show organized by New York City called "Sculpture In Environment" that temporarily installed contemporary sculptures all over town.
The curator was Sam Green, the impressario/museum director/walker/hustler who singlehandedly dragged all those Agnes Martins out of the catalogue raisonné. The show included Tony Rosenthal's Alamo, which is still at Astor Place. So temporary is relative.