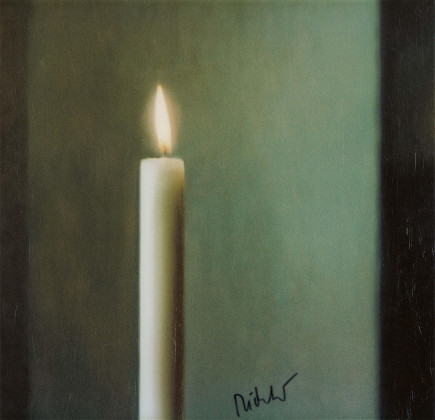 What is this? The Cologne auction house Van Ham says it is a Gerhard Richter. Kerze is an offset print on aludibond and face-mounted with diasec, so it is produced like a Facsimile Object. But it is signed on the front. There is no CR information, or even a date, but it is described as a benefit edition created for fiftyfifty in Dusseldorf. I vaguely remember that. Sure enough, in 2012, Richter donated 36 signed works to raise EUR300,000 for the homeless support organisation, including both this candle picture and Betty, his iconic portrait of his daughter.
None of these objects appear on the artist's website, however, and the online gallery is long gone. Except for one snapshot in the Internet Archive. The list includes half a dozen signed posters, and one page from a catalogue, all face-mounted on UV diasec; a leftover signed print from 20,280, a newspaper edition Richter made in the Rheinische Post in 2010; and 5 or 10 copies each of six "Offset Edition (2011) from Tate Modern," including Kerze, but also Betty, 4.096 Colours, and 100x100cm prints of two of the Cage paintings (4 & 5) that are the stars of Tate's Richter offering. They sound like gift shop souvenirs, but signed.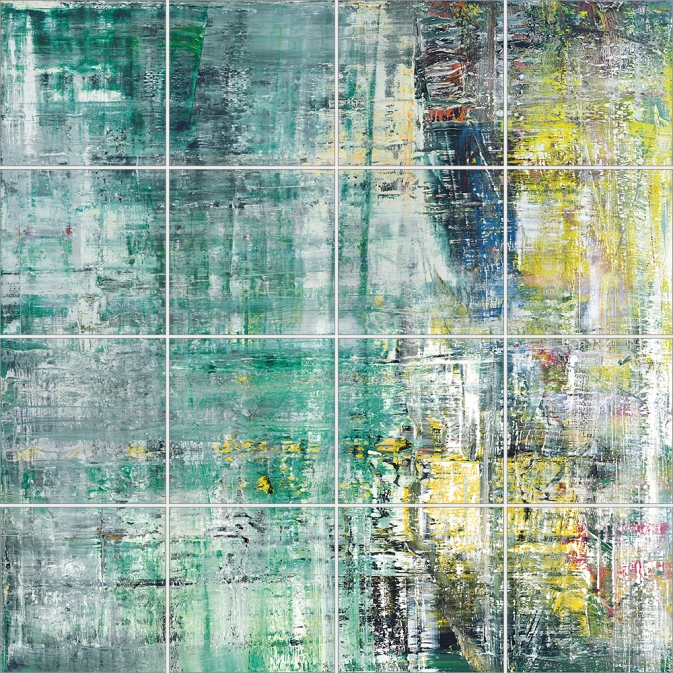 Of course, that distinction is not so clear cut. Richter made a full-size giclée grid edition of Cage 1, which was also for sale at the Tate's shop during his 2011 retrospective, Panorama. This all feels like the genesis of Richter's Facsimile Object project, the experimental soup of form, editioning, signing, and auratic status–and from the artist's perspective, at least, these fiftyfifty pieces are on the other, autographed side of the work/non-work line. And yet the quasi-canonization of the facsimile objects, and their proliferation in the market, help to make that line less relevant with every passing year.
1 Dec. 2021, Lot 387 | Kerze, Gerhard Richter, est. EUR12-18,000 [van-ham.com]
Previously, related: For Sale: Richter Edition, Never Signed
I shall call him Heni-Me