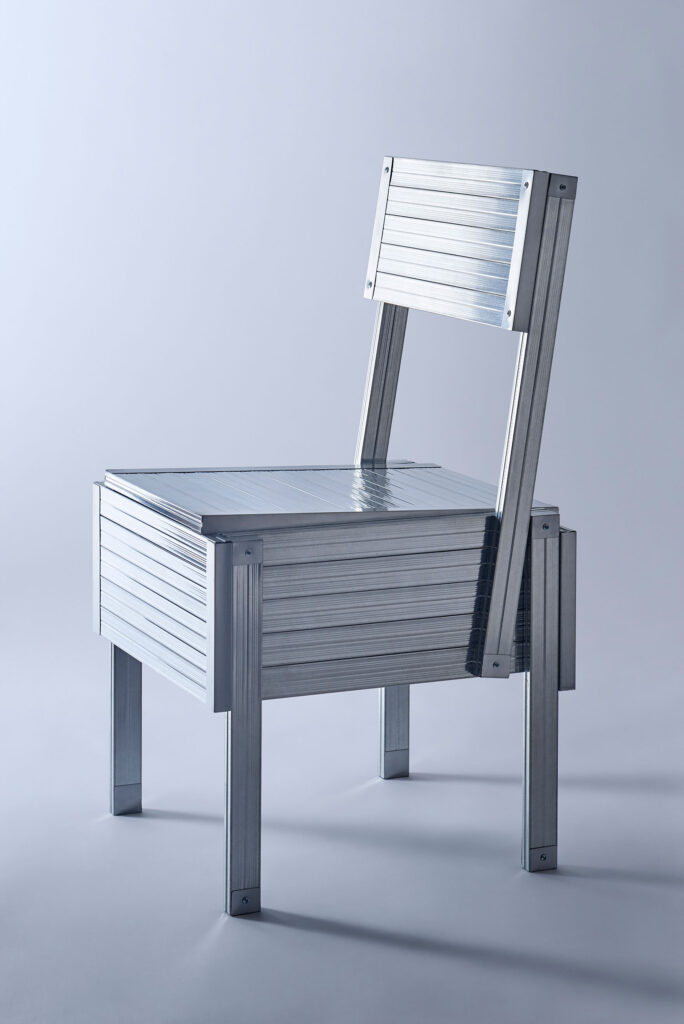 Does the algorithm have me? I was unable to resist the suggested instagram post featuring this Enzo Mari autoprogettazione project at the Salone in Milan. But I at least did track down the actual designer and the actual project, rather than credit the insta-clout-chasing design aggregator.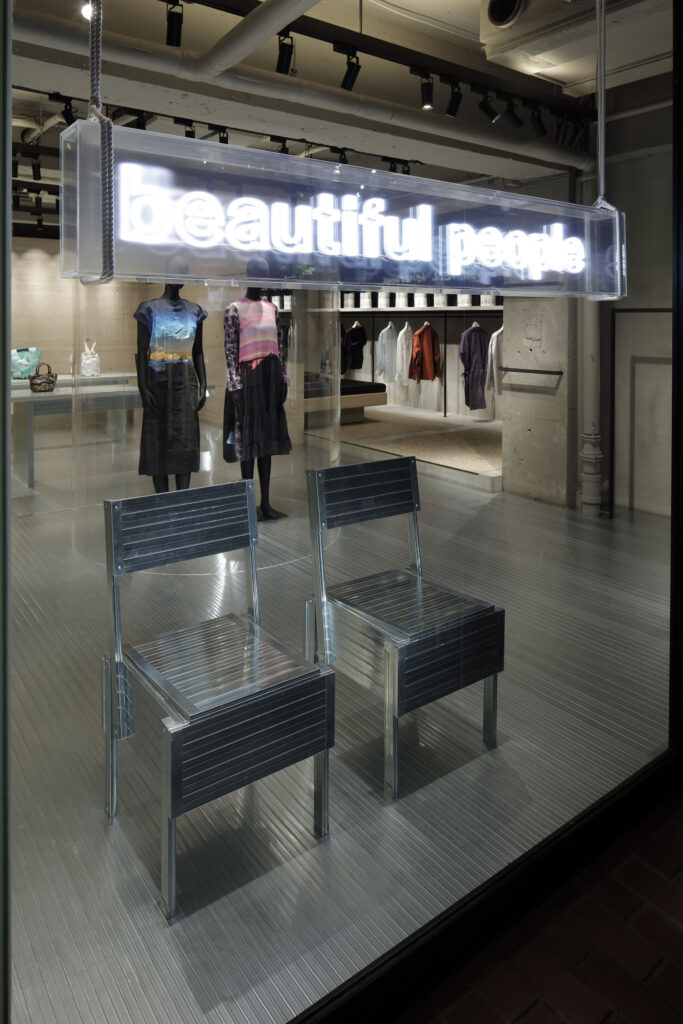 Daisuke Yamamoto's FLOW project is an exploration of material reuse and recycling that proposes to make furniture out of decommissioned light-gauge steel (LGS) beams. In Milano Yamamoto made chairs not only by Enzo Mari, but by Gerrit Rietveld and others. The origins and evolution of the project are documented by the Melbourne-based Japanese design site IDREIT.
In 2022 Yamamoto exhibited FLOW at the DesignArt Tokyo Fair in Tokyo Midtown. But the inspiration came earlier, as Yamamoto designed stores and in-store boutiques in Japan that were invariably gut renovated within 1-3 years. Actually, the inspiration seems to have been during the demolition phase, as Yamashita wondered what else could be done with all the building waste he was generating.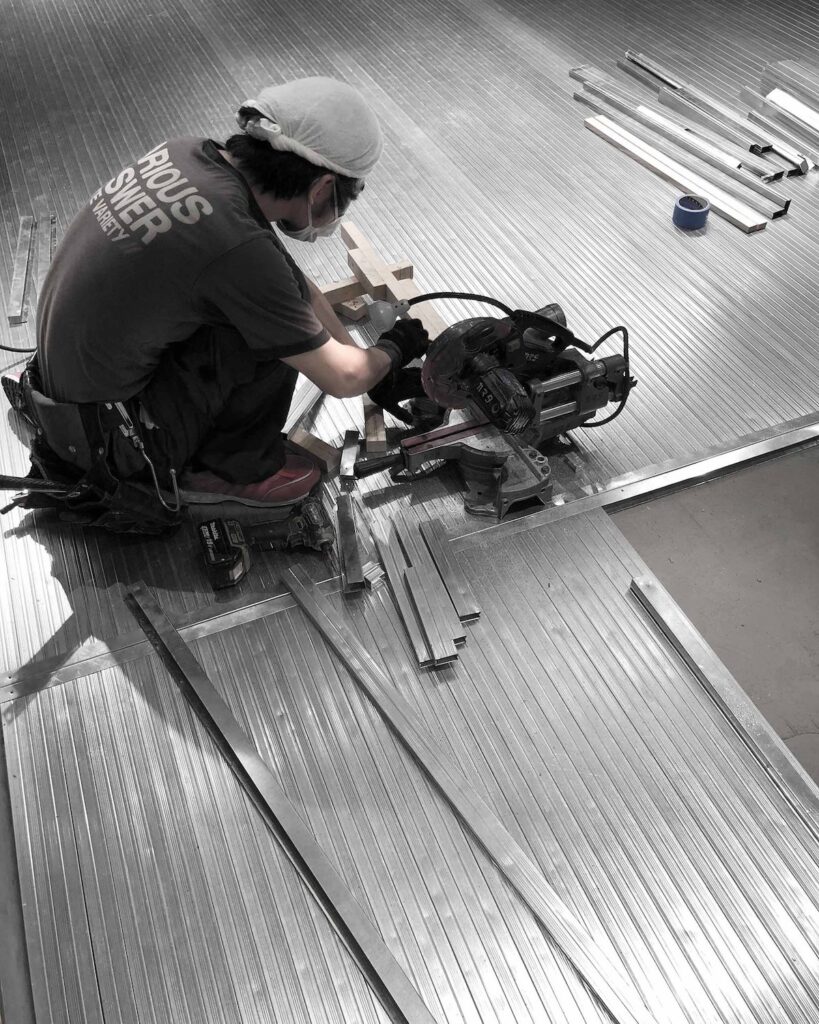 The pandemic brought these issues to a head in 2021, when Yamamoto worked on a beautiful people pop-up shop in an Aoyama building slated for demolition. The store would only be open for two months, and could only actually be visited by a handful of customers who made a reservation to shop. Yamamoto ended up making the whole place out of demountable LGS, fitted by a master joiner.
In this context, a steel version of Enzo Mari's 1223 xP Chairs, sometimes known as Sedia 1, were a display of storytelling, highlighting reuse of a material that has supplanted many uses of Mari's original spec, dimensional lumber.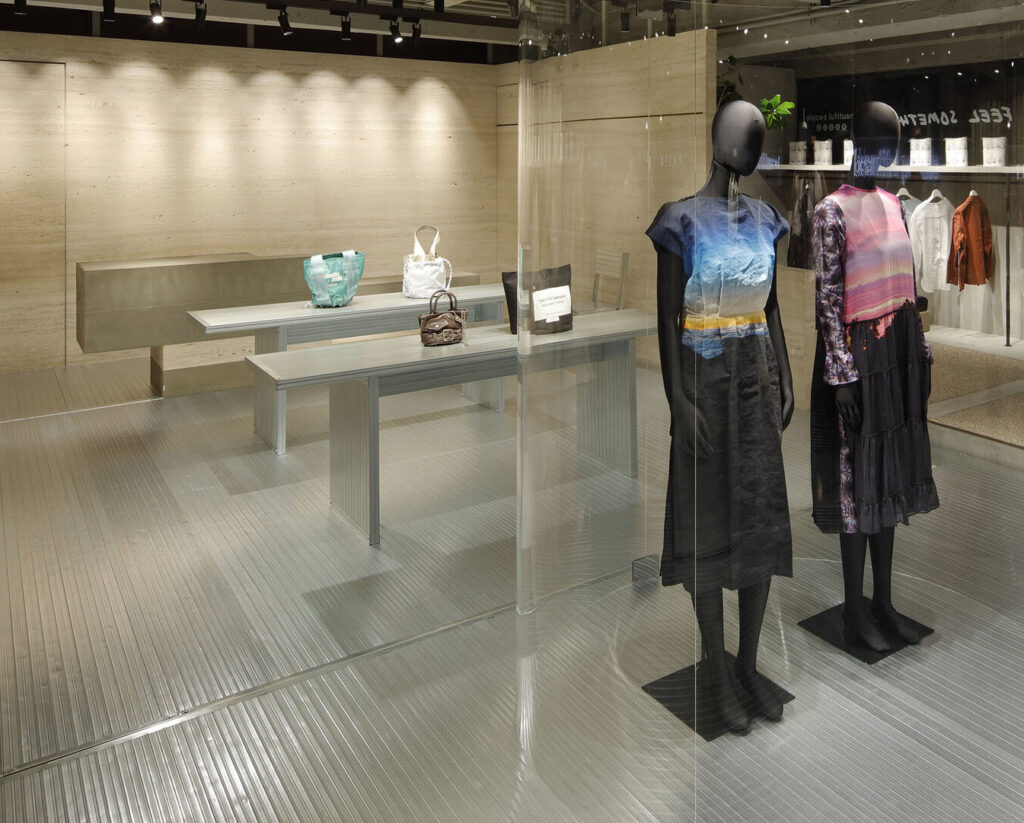 LGS was used for the fixtures, too, which followed the design of altar tables in Shinto shrines, which are often made of reclaimed timbers and beams [the shrines, not the tables.] Even with this indigenous tradition, it was the reworking of autoprogettazione into an adaptive reuse project that got the attention. The concept of Yamashita and his team taking down a store, and making the scraps into chairs as they go is alluring. I half expect them to instantly reopen as a two-week furniture pop-up.
Flow Enzo Mari Homage Chair, 2022 [daisukeyamamoto.com]
daisuke yamashita explores circular design with FLOW exhibit [designboom]
2021: BEAUTIFUL PEOPLE pop-up store unseen archives during the pandemic by DAISUKE YAMAMOTO [idreit]
2022: ARM Chair/FLOW by DAISUKE YAMAMOTO [idreit]