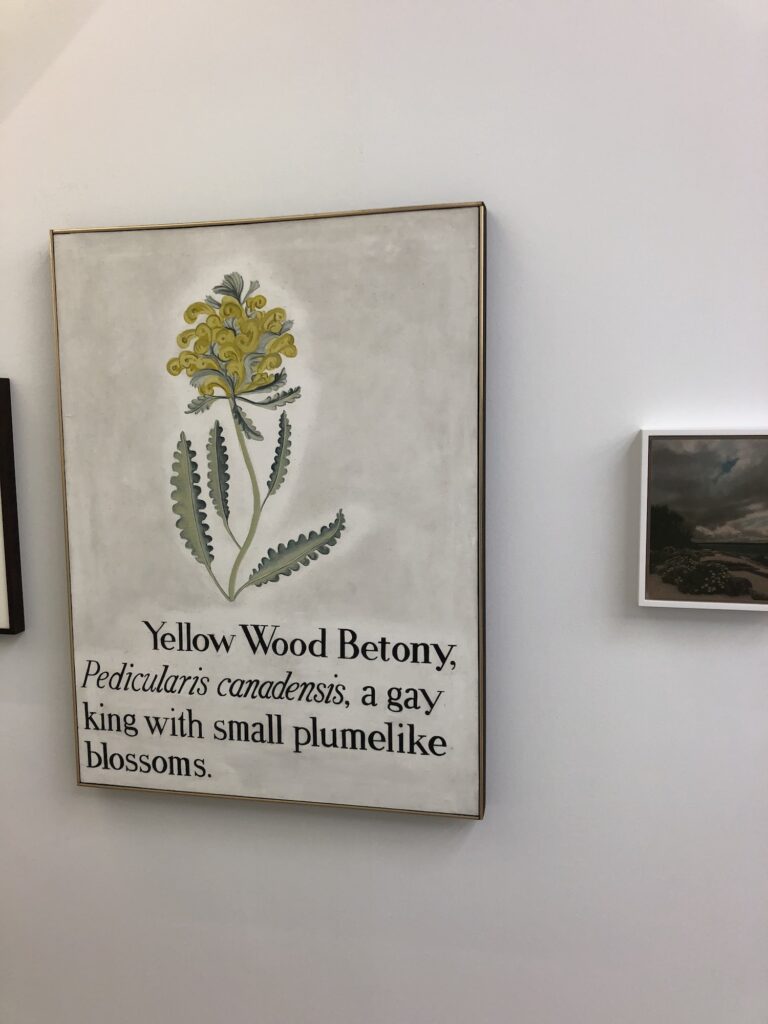 I had to go into Manhattan for a meeting, and so I slipped into a show I'd been aching to see: "(Nothing But) Flowers" is a sprawling delight of a group show filling both Karma galleries for the summer. It is a rich and fascinating respite, and a quiet, disarming way to approach what painters do with the simplest of subjects. Plus there was that Manet Moment the other day.
Anyway, one of the things I most wanted to see in person was this 1962 painting, Betony, from Vern Blosum. When I went up to the Berkshires almost ten years ago to meet the artist who'd painted under the name Vern Blosum, I was obviously interested to see his paintings in real life, but I was also nervous, concerned that this pseudonymous project had been a joke, a hoax, which he would disown, relegating his works to orphaned oddball status.
Turns out there was no chance of that.
Continue reading

"Vern Blosum @Karma: "A Gay King""