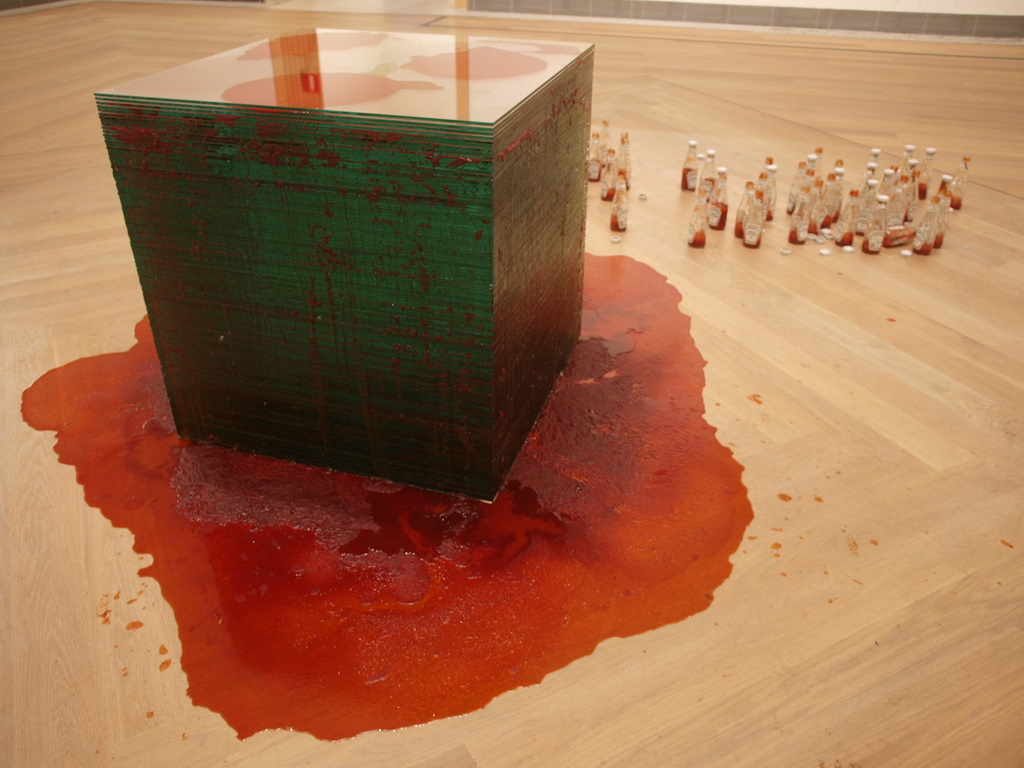 Ketchup messes and tantrums always reminded me of Paul McCarthy.
Here is a photo of a 2010 realization of Paul McCarthy's 1970 sculpture, Ketchup Sandwich, acquired by the Moderna Museet in 2006. According to the accompanying sketches, also acquired, the 30 x 30 x 30 inch cube is comprised of 100 to 120 layers of alternating plate glass and ketchup, plus the empty glass bottles.
If I needed a DC or presidential reference, I'd come back with American Decay, a sculptural installation pre-murder Carl Andre created to protest the re-election of Richard Nixon, which was installed in Max Protech's DC gallery during the inauguration. American Decay was a maxed out version of Nixon's favorite salad: a 500 pound, 12 x 18 foot field of cottage cheese, topped with 10 gallons of ketchup, spread out on tar paper so Protech didn't lose his deposit.
After today tho, I guess that's all been thrown out the window. So to speak.