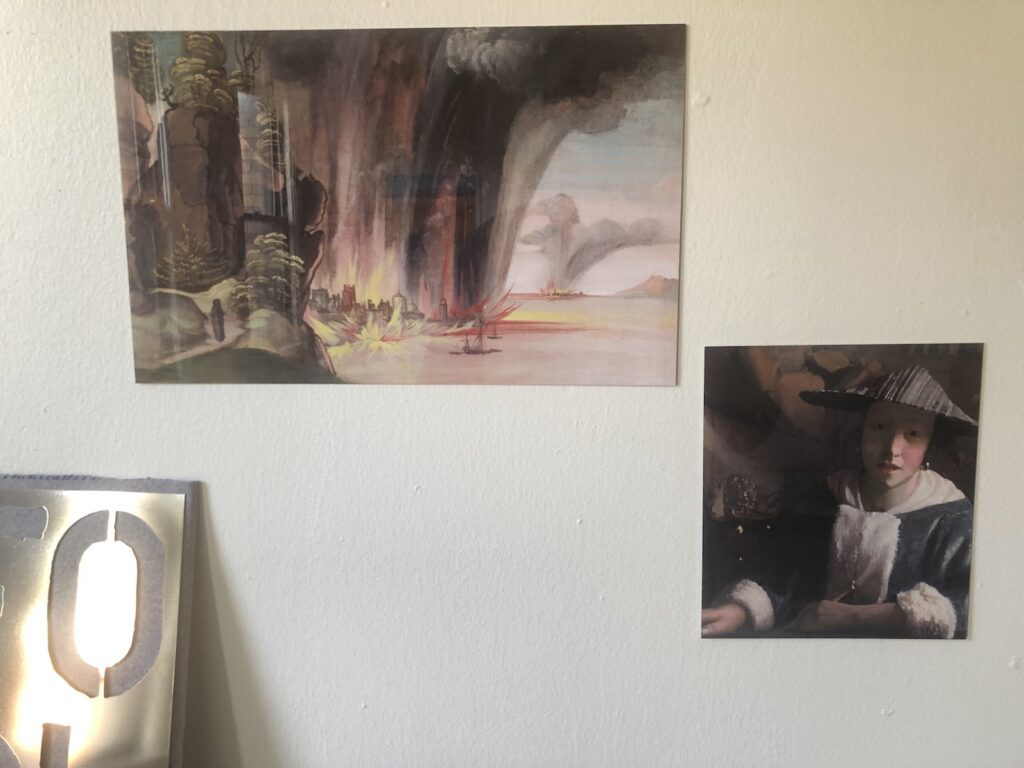 News from the Facsimile Objects front: barring any exceptional developments, the National Gallery in London will reopen on Monday (5/17), and so the Dürer there, the heavenly phenomenon on the back of the St. Jerome, will be visitable again. At that point, of course, the corresponding Facsimile Object (D1), will no longer be needed, and so will become unavailable. Get one while you can, I guess. The Karlsruhe agate-like painting on the back of Dürer's Sad Jesus will, sadly, still be available, while Germany's COVID numbers remain so high.
Recently I made a couple of Facsimile Objects related to works in the National Gallery in Washington, DC, which has been closed for several months. They will not be issued in any numbers, partly because the NGA just reopened. In fact, we were there yesterday, the first day back, when the shipment of test FOs arrived in the mail.
As you can see from the installation photo above, though, they look nice. Other than their uselessness, I'm pleased with how they turned out.
Continue reading

"Facsimile Objects Update"