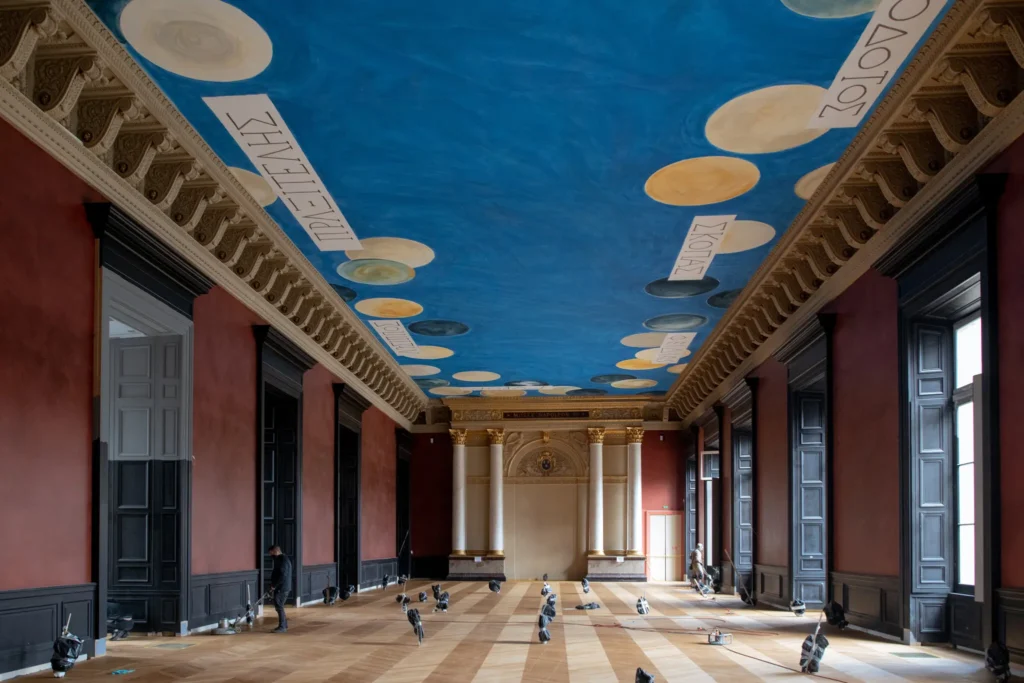 As 2021 is finally shown the door, I am pleased to announce The Wall, which was next to The Ceiling. The Wall is a Marron Côte d'Azur and Noir painting executed directly on a wall or a discrete section thereof. Even more than the 19th century neo-classicist aesthetic of Napoleon III, who first executed it in his Salle des Bronzes Antiquites, it evokes the historic moment during the pandemic when leaks about the work's installation drew the litigious ire of The Cy Twombly Foundation.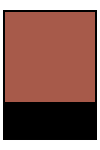 For a few months this year, the first realization of The Wall was installed alongside–or underneath, really–The Ceiling, Cy Twombly's ceiling mural at the Louvre. In Napoleon III's day, the Noir was the display cases. In the 2021 installation, the boundary between the two colors was demarcated by a dado. The composition of future installations may take cues from the space, and condition of the wall and its elements.
While it is available for individual purchase or commission, The Wall will also be free with the purchase of nine other works, as a treat.
There are other works associated with both The Ceiling and The Wall, the details of which are at present insufficient. While making The Ceiling, Twombly friend Barbara Crawford and French painters Laurent Blaise and Jean de Seynes joked "that the unique, precise blue for this particular sky, which they've spent weeks fine-tuning, should be trademarked and given the name Twomblu."
According to Grant Rosenberg's account of this process in The American Scholar, in late 2008, the Louvre produced "several" "big" panels of monochrome blue for color testing during a Twombly site visit. It is not clear what blues these were, but we know what they were not: Pas Twomblu.
Previously, related: Proposte monocrome, gris (2017); International Jarman Blue